At suitcase.repair we strive to make repairing your suitcase quick and convenient and provide you with perfectly matching parts for your suitcase.
While many types of damages can be repaired by yourself just with a screwdriver, others require professional assistance or cannot be repaired at all. 
Read more below on which types of damages on suitcases can be repaired and what to look out for.
Repairing Suitcase Wheels
As suitcase wheels are among the most frequently damaged components many luggage brands offer replacement wheels for purchase.
For most brands the entire wheel including the wheel is one spare part which includes both the wheel itself as well as the wheel housing.
For suitcase wheels attached to the shell using screws (the most common case) the repair can be done by yourself in just a few minutes. Click on the button below to check which model you have and to search for matching spare parts.
Find out how to check which suitcase you have!
Frequently Asked Questions Regarding Wheel Repairs
While less common some suitcase brands choose to attach the wheels to the shell using screws. In such cases you will have to check first if the wheel itself (attached to the wheel housing) is also attached using a rivet or if is screwed.
For manufacturers where the wheel is screwed into the wheel housing you will be able to perform the repair yourself.
In cases where the wheel and the wheel housing are both attached using rivets it is not possible to perform the repair without specialized equipment. You can still purchase the required spare parts on suitcase.repair but you will not assistance from a specialist to install them. Our support team can assist you in finding a repair shop which can help you attach the wheels in such cases.
For most brands the wheel and the wheel housing are one component and not separate items. Hence, they are not available for purchase separately and you would have to replace the entire wheel.
In cases where the wheel is available without the wheel housing this will be described on the product page for the spare part.
Depending on the brand we are able to offer you either single wheels or only complete wheel sets.
Depending on which of the wheels is broken the wheel will have a different orientation. To avoid delivering you the wrong orientation of wheel many brands opt to only sell wheel sets of either 2 or 4 wheels.
Even though some brands offer separate wheels for most spare parts it is possible that specialized spare parts are only available as sets. At suitcase.repair we are not able to offer the separate wheels unless it is listed on the product page together with the set.
Important: To ensure that your suitcase will roll evenly and to avoid accelerated wear on the remaining wheels we recommend replacing all wheels at the same time.
While we aim to offer matching wheels for all brands it is possible that we do not yet have spare wheels for your brand available.
Should the spare parts from your brand be available on suitcase.repair it is important that you search for the correct model number. Have a look at our guide to find out which model number you need to search for.
Important: We strongly advise against selecting spare parts by the design as the wheel housing or the holes for the screws may not match your suitcase. Only by searching for the model number we can guarantee that the spare part will fit your item.
For older items, spare parts may no longer be available. In such cases they are no longer available from the manufacturer. Our support team will also not be able to provide these to you in this case.
For suitcases with single wheels it is not uncommon that the wheels melt. In most cases this is caused by something getting stuck between the wheel and the wheel housing (e.g. a small stone) preventing the wheel from turning and causing it to either being flat on one side or even melt.
This problem is especially prevalent in case of 4 wheel suitcases only being puller on two of the four wheels as they are not designed to be carry the suitcase load for an extended period of time.
The only solution in this case is to replace all affected wheels. As this problem often occurs when the wheels are already slightly worn down you may want to consider replacing all wheels at the same time.
For most types of damages e.g. worn down wheels, when some part of the wheel is lost or if the wheel is flat on one side the only option is to replace the entire wheel.
In cases where the wheel does not longer run smoothly but is otherwise intact, we recommend checking the wheels for debris, hair or other objects being stuck within the wheel. After cleaning the wheel you can try lubricating the wheel with a silicon spray or similar lubricant to make it roll smoothly again.
Warning: Please make sure no lubricant gets on the suitcase or to the inside of the suitcase as it could leave stains on your clothing.
Repairing Suitcase Locks
If you have forgotten your suitcase locking combination, if the lock has been broken open or if it simply does not lock anymore you can simply replace the combination lock of your suitcase.
Click on the button below to check which suitcase model you have and to search for matching spare parts.
Find your model number
Frequently Asked Questions Regarding Lock Repairs
As there is always the risk of keys getting lost or breaking most luggage brands have switched to using TSA combination locks instead of locks with keys.
Unfortunately, for most luggage brands replacement keys or replacement locks for items with keys are no longer available. To check what spare parts are available for your model please follow our guide to search for spare parts fitting your model.
For items with multiple locks most brands will offer these individually. After searching for your model number you will see the available replacement locks for your suitcase.
Important: Depending on the model it is possible that the different locks are not identical. In such cases please carefully look at the information on the product page to identify which lock has to be replaced (e.g. center lock, side lock, left/right lock).
Depending on your suitcase's brand and model different upgrade options might be available for purchase. Please have a look at our dedicated page which will describe on how you can check for upgrade options.
If you have forgotten your combination it is important to first check if you have noted down the combination somewhere and to try important dates e.g. birthdays.
Should this not work we recommend trying all combinations from 0-0-0 to 9-9-9 to find the current combination.
While there are also other techniques described on the internet these typically require a certain lock type and professional skills which is why we recommend the above method.
Should you not be able to recover the lock combination in this way the lock is likely damaged and needs to be replaced. In such case please search for a replacement lock using your model number and follow our guide here to learn how to open the item to replace the lock (in some cases you might be required to also replace the zipper pullers).
Repairing Suitcase Telescopic Handles
As the telescopic handle is used to pull the suitcase it is often exposed to strong forces which can damage the telescopic handle / pull handle.
Typically the telescopic handle including the actual pulling handle and the tubes are one spare part which allows you to repair the following types of damages:
Dents in the telescopic handle tubes
Ripped off telescopic handles
Problems with extending or collapsing the telescopic handle including telescopic handles collapsing immediately after being extended.
Find your suitcase model number
Frequently Asked Questions Regarding Telescopic Handle Repairs
For most brands the telescopic handle as a spare part consists of the tubes as well as the handle itself. Unfortunately, it is not possible to only purchase part of a spare part.
Shopping on suitcase.repair you do not have to worry about the length of the telescopic handle. Based on your suitcase model number our search will only return spare parts which will exactly fit your suitcase - should our search (when searching for the correct model number and if no 'Comparison Required' warning is displayed) return an incorrect spare part you can of course return it free of charge.
Repairing Suitcase Carry Handles
The suitcase carry handle is designed to lift the entire weight of your suitcase. Should it be damaged it can be replaced with relative ease. Currently, we can only offer carry handle repairs for hard shell suitcases.
Find out your model number and check if replacement handles are available for your suitcase model.
Important: As carry handles are damaged rather infrequent not all brands offer carry handles as a spare part.
Where do I find my suitcase model number?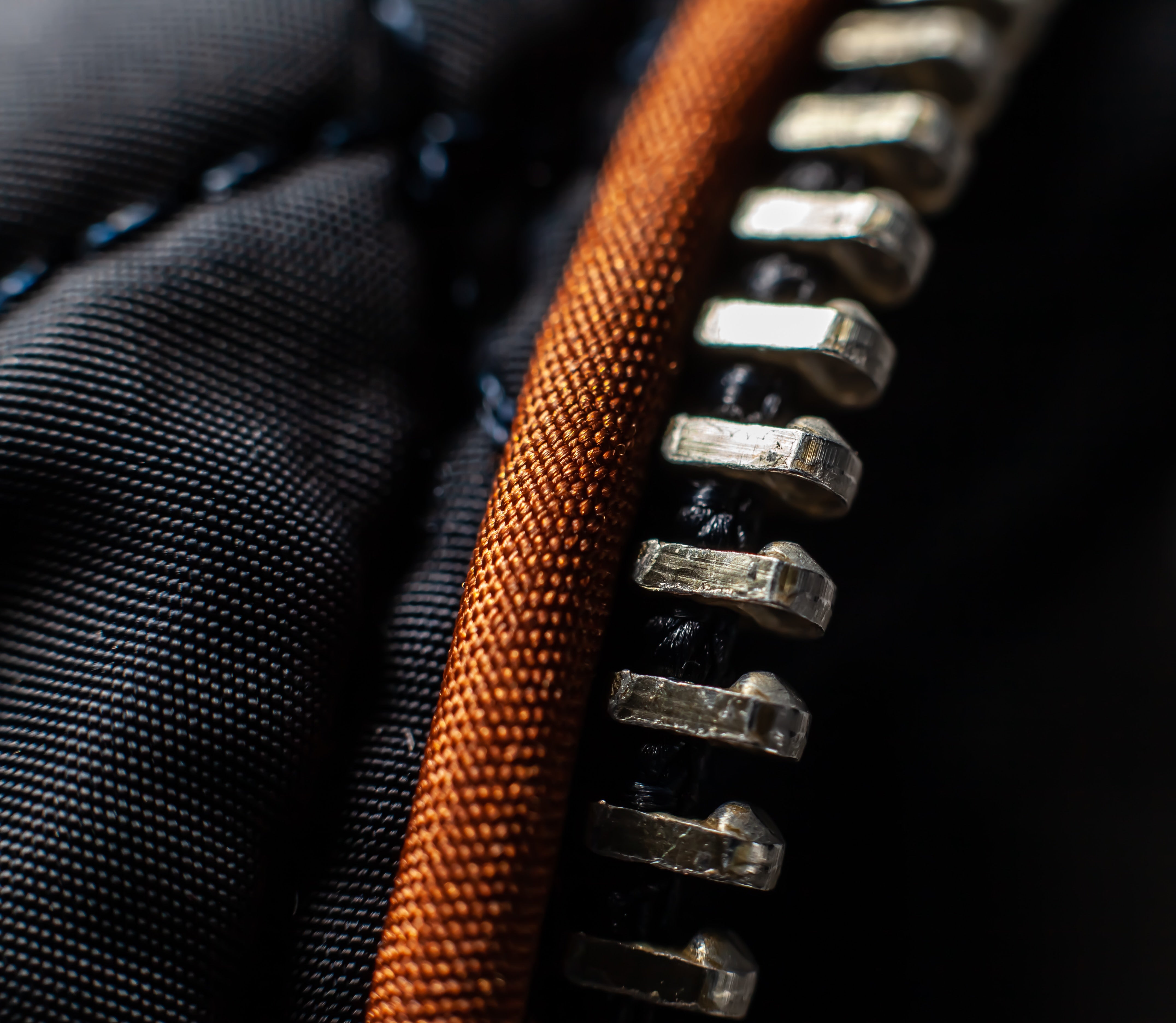 Repairing the Suitcase Zipper & Zipper Pullers
Damages to the zipper of your suitcase are especially unpleasant as you can no longer close your suitcase properly.
Unfortunately, zipper repairs are very complex and often expensive which is why many of them cannot be done by yourself.
For cases where the zipper puller got damaged but where the zipper chain and the zipper slider are still intact we offer replacement zipper pullers.
Please note: For suitcases with integrated locks you must choose zipper pullers compatible with your lock as they would otherwise not fit inside.
Find your model number and find matching zipper pullers
Frequently Asked Questions Regarding Zipper & Zipper Puller Repairs
If the zipper slider has jumped off the zipper chain this damage can typically be repaired. Here it is important to note that the zipper chain must be intact and that all teeth must be intact as well as they could otherwise lead to the problem occurring again.
As this repair requires experience with zippers we recommend visiting a specialized repair workshop. Our support team will be glad to assist you finding a repair shop nearby.
Damages to the zipper chain are unfortunately not repairable. Once the teeth of the zipper chain are damaged, missing or no longer in position a repair is unfortunately no longer possible.
For most suitcases a replacement of the zipper is not economically viable with the cost of repair exceeding the value of the item. For very expensive suitcases (> € 600) you can consider checking with a specialized repair workshop on a quote for such replacement.
Damages to the seam of the zipper fabric always pose the risk of widening and leading to the zipper chain getting loose.
For very small damages to the seam or the fabric we recommend to avoid pulling on the strings. You can try to secure the loose ends by pushing them back inside the fabric with a needle.
Larger damages to the seam or the fabric are unfortunately not repairable and would require a complete exchange of the entire zipper which is not economically viable for most suitcases.
In cases where the hook for the zipper slider the so-called crown broke off the entire zipper slider has to be removed and a new zipper slider has to be inserted.
Such repair can only be performed by a professional repair workshop and only if an identical zipper slider is available. Unfortunately, we currently do not yet offer zipper sliders for replacement on suitcase.repair.
If the zipper does no longer open or close smoothly this is in any many cases an indication for a damage to the zipper chain which can usually no longer be repaired. In such cases you will in many cases feel the zipper getting stuck in a very specific place.
If one tooth of the zipper chain is not correctly aligned you can try to carefully bend it back into place. Warning: Excessive force can lead to additional damages to the zipper.
In cases where the zipper chain is intact you can try to make the zipper more smooth by rubbing a pencil on the zipper chain which can act as a lubricant. Warning: Do not use oil or silicon based lubricants on the suitcase zipper as they can get inside your suitcase and leave stains on the suitcase or your clothing.
Other Suitcase Parts
Some suitcases feature additional components apart from standard components such as wheels, locks, telescopic handles or zipper pullers.
The availability of other parts such as corner protectors, handle caps, bumpers on the backside and other parts including interior components (such as divider panels) depends on the brand. Some brands make such specialized parts available as spare parts while for others they are not.
Search for your suitcase model number on suitcase.repair to find out what parts are available for your suitcase.
Where do I find the model number?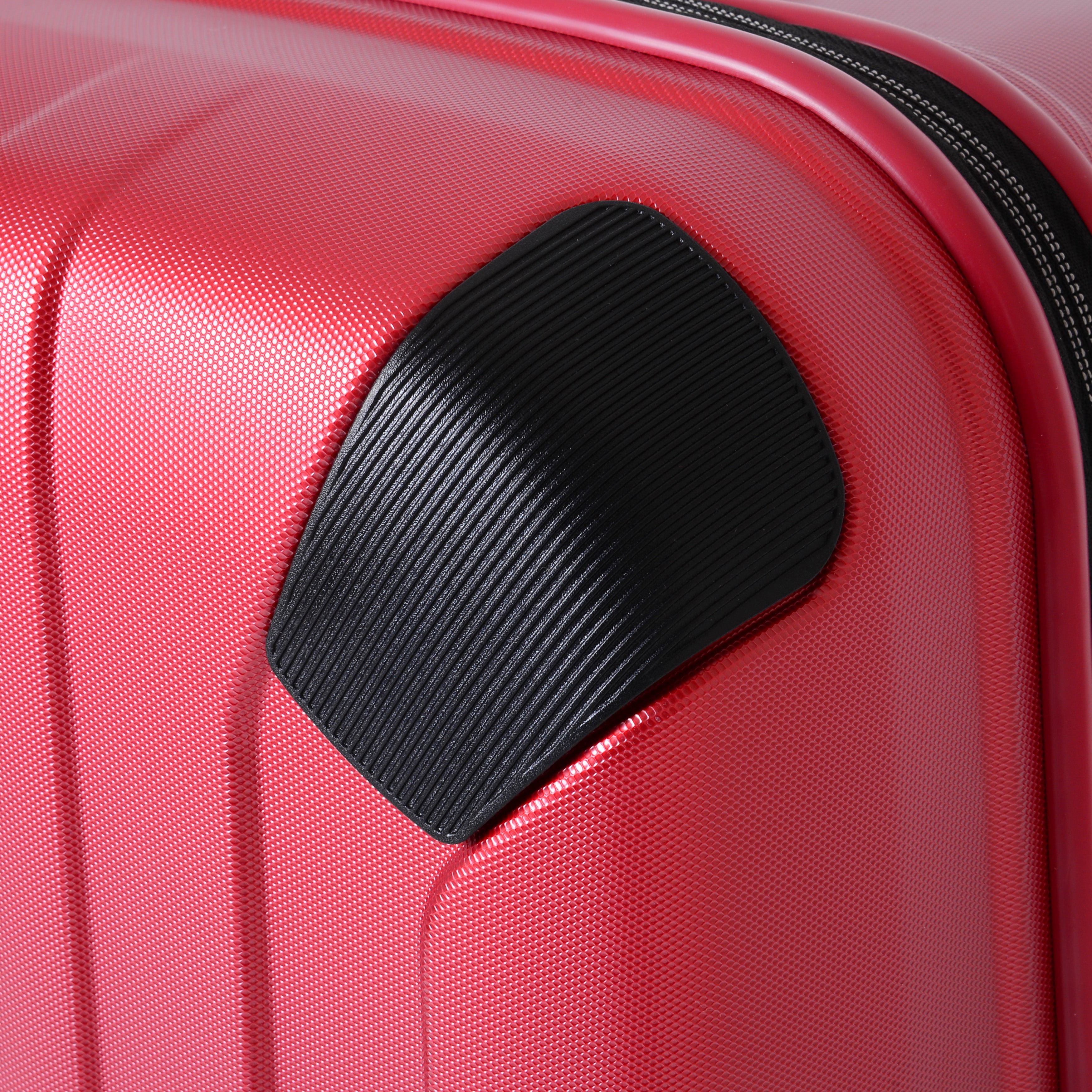 DAMAGES THAT CANNOT BE REPAIRED
While we strive to make as many types of damages repairable some damages are unfortunately no longer repairable and require to purchase a new suitcase.
Damages that cannot be repaired include:
Damages in the fabric of the suitcases or damages to the seams
Cracks in the suitcase shell
Damages to the zipper chain
Damages to the carry handle of soft shell suitcases
Severe dents in the shell
Many sites advertise that common suitcase materials such as ABS or Polycarbonate can be glued using either superglue or two component glues.
While these types of glues can be used to close cracks in the shell the material in these areas will have reduced strength and flexibility (e.g. in case of Polycarbonate) compared to other parts of the shell. As a result the suitcase may break again in the same area causing a larger damage compared to the first damage.
For suitcases out of materials such as Polycarbonate or ABS dents can in many cases be removed by simply pressing the suitcase shell back into its original shell.
For less severe dents and especially for Polycarbonate suitcases there is a good chance the dent will not re-appear in the same area. For more severe dents e.g. if the wheel has been pressed inside there is an increased chance that the damage will re-appear.
For suitcases made out of ABS it is likely that the same area will get dented during your next travels as the shell cannot adapt well to such changes.
Hint: If it is hard to press the shell into its existing position you may apply a little heat e.g. with a hair dryer to make it easier. Please be careful not to heat the material too much as the shell could get damaged or loose its shape.
For suitcases made from aluminum it is generally possible to remove dents and even repair cracks in the shell. Please note however that such repairs are rather expensive and can only be performed by specialized repair shops. Our support team will be glad to assist you finding a repair shop near you.
The answer to this question primarily depends on how the damage occurred.
The warranty for most brands does not cover damages to caused by third parties e.g. Airlines, Cruise Ship companies etc. In such cases the transporter of the goods is however liable for damages. You must report such damages directly at the terminal when receiving the luggage before leaving. However, some airlines also allow you to report damages within a period of up to 7 days.
Equally, damages which are the result of regular wear and tear, improper handling or personal causes are typically not covered by the warranty policies of luggage brands. This can include:
Worn down wheels e.g. because the suitcase has been normally used or even if the wheels are worn down after a short time but the item is used on a daily basis.
Replacement locks due to forgotten combinations.
Ripped off telescopic handles. As this type of damage typically is caused most often by lifting a suitcase on the telescopic handle instead of using the carry handle it is considered improper handling.
The warranty policy of most luggage brands does cover damages which are the result of material or production errors. This could include damaged seams, fabric problems, damaged zippers, material problems on handles (e.g. the plastic getting loose) and many other types of damages.
In case you believe the damage is the result of a material or production error you may be entitled to receive the required spare parts free of charge. For some brands our support team can assist you directly with warranty claims (proof of warranty required). You can find a list of brands for which we can provide you with spare parts on a warranty basis on this page.
For damages which are listed as unrepairable or for brands we do not offer warranty repairs for you will have to reach out directly to retailer you have purchased the item from. For some brands you can contact the brand directly instead of the retailer with a valid warranty proof. We recommend contacting the brand to find out more.